18 Dec

FULLY BOOKED John Doucas January 2019 Yoga Intensive

SORRY FULLY BOOKED Friday 4th, Saturday 5th and Sunday 6th January 2019.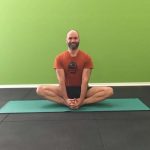 A great way to begin the new year!
The intensive will create an opportunity for students to deepen their practice and develop a stronger understanding of Asanas (yoga poses) and Pranayama (yoga breathing).
Progress in our practice, teaches us how to create energetic supports, promoting many health benefits and self-enquiry. As our bodies change, we feel a sense of clarity, confidence and wholeness within ourselves.
This intensive is suitable for students who have already completed a Ballina Yoga beginner course and for experienced students.
Friday 4th 6pm-7:30pm
Saturday 5th 9am-10:30am & Saturday 5th 2pm-3:30pm
Sunday 6th 9am-10:30am
Cost is $100 To pay click onto online payments
Contact E: info@ballinayoga.com or mobile 0408 759211
Click on the pdf below for more information.
John Doucas Yoga Intensive Jan 2019