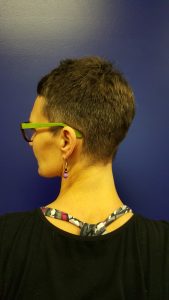 Julie Hodges Neck & Shoulder Workshop
Saturday, 17 October 10am – 12.30pm
Ballina Yoga is delighted to welcome Senior Iyengar Yoga teacher Julie Hodges to run this month's workshop. Julie is a Senior Iyengar Yoga teacher and Principal of Lismore Yoga Studio. She has been teaching yoga since 1996.
Julie says: "In this workshop we will deepen the awareness of our neck and shoulders through the practice of yoga asanas (postures). We will focus on ways to relieve neck and shoulder problems, building strength, creating flexibility, and opening for the chest."
 Register and pay online at ballinayoga.com or by cash prior to the workshop.
Cost:                                        $40
Contact:                                  info@ballinayoga.com or text Lyn on 0408 759 211
Visit our online payment menu to register and pay for the course.