One of the great benefits of yoga is that it is accessible to everyone, no matter your age, level of fitness, or capability.
We offer a range of classes from entry level classes for students who are new to yoga to higher level classes for developing and experienced practitioners.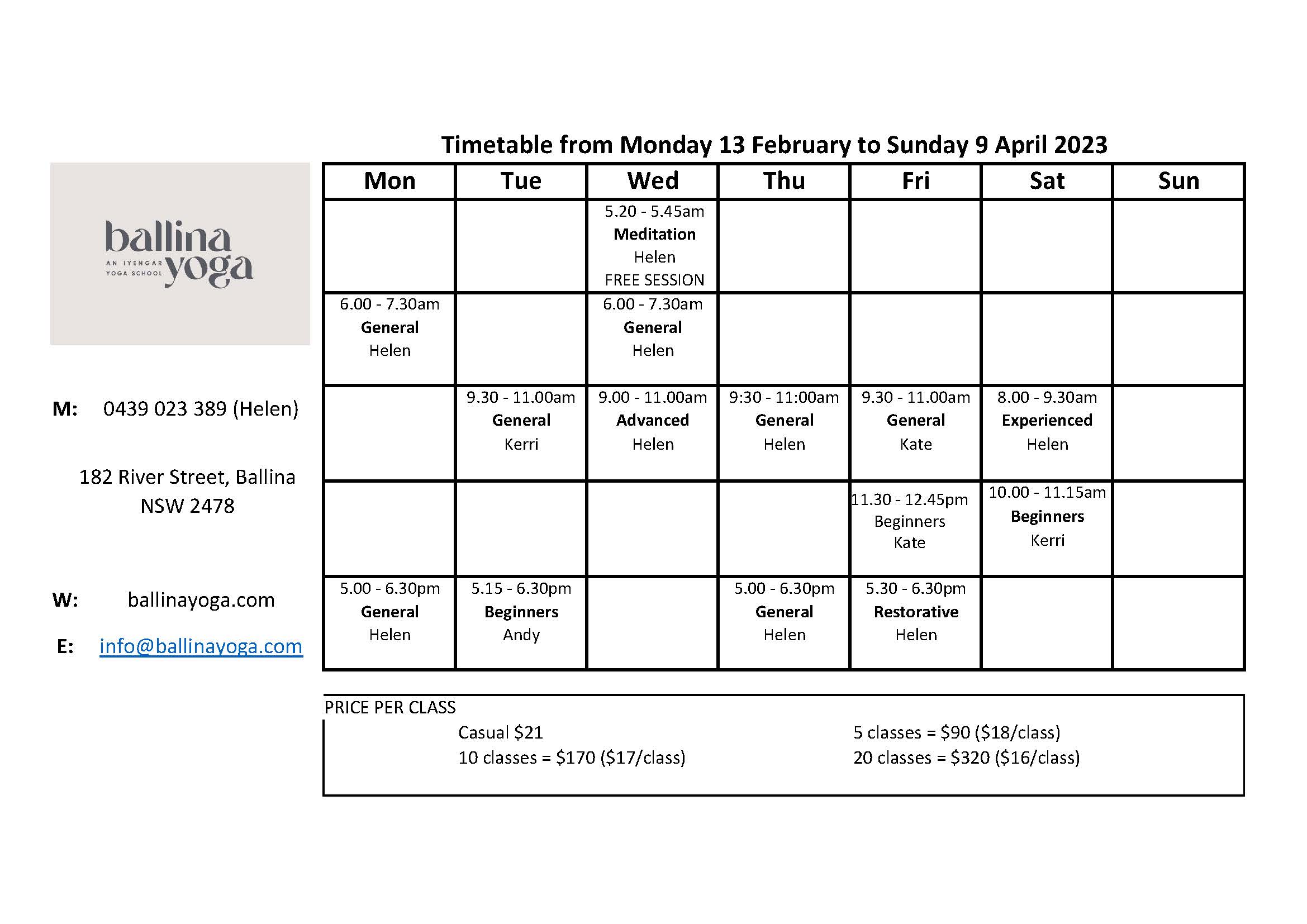 Beginner classes
Beginner classes are for anyone new to yoga or with limited yoga experience. Classes are offered as an 6-week course to provide students with an introduction to Iyengar yoga and give them time to build consistency, strength, flexibility, and confidence. The focus of the Beginner classes is on understanding the shapes, alignment and movements required to achieve the foundation asanas (poses) which are essential to any yoga practice. At the end of each course students may repeat Beginner classes or move to the next level.
Level 1 classes
General classes
Level 2 classes
Advanced classes
Restorative classes
LED Practice
Beginner Course
Level 1 Transition Course
Workshops and Intensives
Note: If you have an injury or illness that may require individual attention, talk to us about our small classes or one-on-one sessions.
What to wear
Yoga is best performed in comfortable clothing that breathes easily, such as cotton or blended cotton. You can wear shorts or yoga leggings along with a t-shirt or singlet top. Many practitioners wear the traditional bloomers. Ask Helen about these if you are interested in sourcing a pair.
Food and drink
We are COVID-Safe
To attend a class you can purchase either a single casual ticket or choose one of our multi-class tickets which reduces the per-class price. We have 5 class, 10 class and 20 class tickets available. You can use your ticket anytime you attend a class at the school. 
Class tickets will expire within 12 months from the date of purchase. Class tickets once purchased are kept at the school and the teacher will mark off a class on your ticket each time you attend. Workshops and courses are purchased separately.