Upcoming Workshops + Courses
At Ballina Yoga, we run regular workshops to provide students with the opportunity to refine their understanding of Asana (the poses) and Pranayama (breathwork). Workshops are taught by teachers at the school and periodically by guest teachers.
Most workshops are held on the fourth Saturday of every month from 7.30 to 9.30 am. They are generally themed to focus on a particular aspect of yoga, such as inversions or twists.

Winter intensive with Caroline Coggins - Friday 16 to Sunday 18 July 2021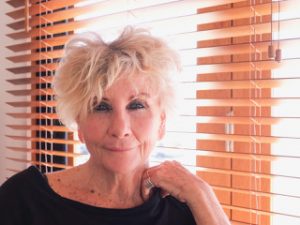 Caroline Coggins is returning to Ballina Yoga for a 3-day yoga immersion.
The intensive is suited to students with some experience through to advanced practitioners and teachers.
Friday 16 July 5-7pm – Restore/Pranayama
Saturday 17 July 7:30-9:30am – Asana class
Saturday 17 July 1-4pm – Workshop to focus on specific areas of the body
Sunday 18 July 10am-12:30pm – Asana class
The cost of the full intensive, including workshop  is $260.

---
Contact Helen or Lyn for cost and payment instructions if you do not wish to do the full intensive.
Restore/Pranayama class + 2 Asana classes $180
Workshop only $85
Contact:  info@ballinayoga.com or text Helen on 0439 023 389 or Lyn 0408 759 211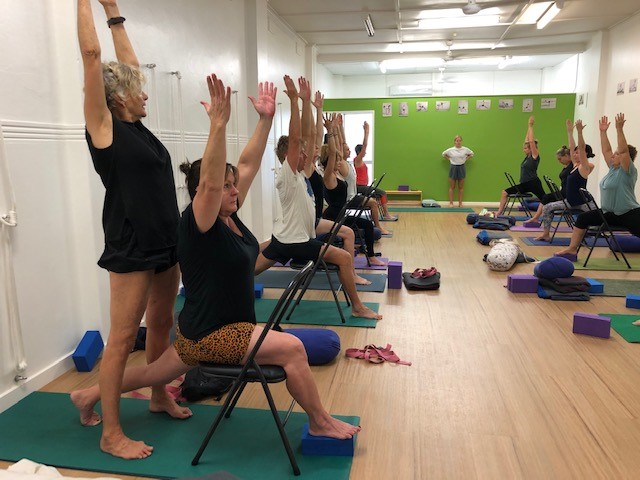 New 8 Week Beginner Course
8 Week Beginner Course commencing Monday, 19 July 2021

These 8-week courses are perfect for building the foundations for an ongoing yoga practice. Students will gain strength, flexibility, and confidence as they discover the many benefits yoga has to offer to those who make the commitment.
Students can attend up to three classes per week every week.
Class times :
Monday 9:30-10:45am
Tuesday 5:00-6:15pm
Saturday 10:00-11:15am